Visitors to the Hauora Taiwhenua Health and Wellbeing Hub are armed with better health knowledge after engaging with exhibitors and taking advantage of free health checks.
This year 25,000 visitors stepped into the health hub during the four-day event and prioritised their wellbeing whether it was mental health, social wellness or physical health. The health hub accommodated 34 exhibitors manned by dedicated healthcare professionals, including volunteer doctors and health students, who provided valuable information including personalised insights and actionable recommendations to help make informed choices about lifestyle and overall health.
The health hub fostered a sense of unity and collaboration; and served as a vibrant melting pot of knowledge, where experts converged to share ideas, offer advice and health checks to the most pressing health challenges of our time. Visitors enjoyed absorbing the wealth of information and engaged in lively debates.
Stroke Foundation NZ completed 767 blood pressure checks, resulting with 14 people in hypertensive crisis. Thirty-one percent of all people checked did not have a blood test in the past year or couldn't remember when their last one was. Ten percent of all people checked identified as Maori.
"The Stroke Foundation of NZ were thrilled to be able to support over 750 people to access a free blood pressure check at Fieldays 2023 as part of the health hub organised by Mobile Health. High blood pressure is a major and preventable risk for stroke, so reaching this number of people, 63 percent of whom had a high reading, and providing lifestyle and follow up advice to help control blood pressure and reduce their risk for stroke is lifesaving work."
"Thank you to Mobile Health for arranging so many health providers to be supporting our rural communities at the health hub, a real draw card for people to get a health check up!" Morag Wright-McNaughton, health promotor team leader, Stroke Foundation of New Zealand says.
The event, which saw more than 105,000 visitors attend Fieldays, was a great success, and we would like to thank all the staff and volunteers who participated.
Mark your calendar for Fieldays 2024 on June 12 – 15. We look forward to continuing our efforts to support rural communities!
Participating organisations
Taumata Arowai, Melanoma New Zealand, Triton Hearing, Stroke Foundation New Zealand, Alzheimers New Zealand, Neurological Foundation of New Zealand, Centre for Brain Research, Auckland University, Brain Health Research Centre, Aotearoa Brain Project – Kaupapa Roro o Aotearoa, Epilepsy New Zealand, Pindrop Foundation, Bioptron, Corwest Pty Ltd, Bowel Cancer New Zealand, New Zealand Rural Support Charitable Trust Incorporated, Prostate Cancer Foundation New Zealand, Diabetes New Zealand, Aquapick New Zealand, Dental Holistix, Breast Cancer Foundation New Zealand, Anglesea Pharmacy, Hauora Taiwhenua Rural Health Network, Blueprint for Learning, Help4U, K'aute Pasifika, Te Whatu Ora – Health NZ | Waikato – BreastScreen Midland, Te Whatu Ora – Health NZ | Waikato – National Bowel Screening Programme, Te Whatu Ora – Health NZ | Waikato – Critical Care Department, Te Whatu Ora – Health NZ | Waikato – Care to join us, Te Whatu Ora – Health NZ | Waikato – Immunisation for whanau, Te Whatu Ora – Health NZ | Waikato – Women's and Children's Health Services, Youth INtact Odyssey House Trust.
View 2023 Fieldays photos here.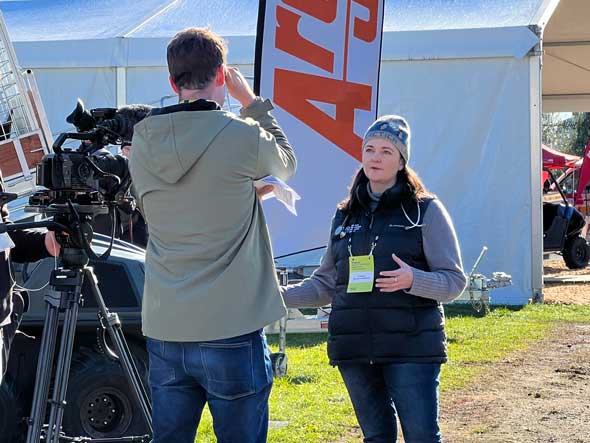 Pictured above: Dr Sarah Clarke interviewed by Lucas de Jong, Seven Sharp Reporter at TVNZ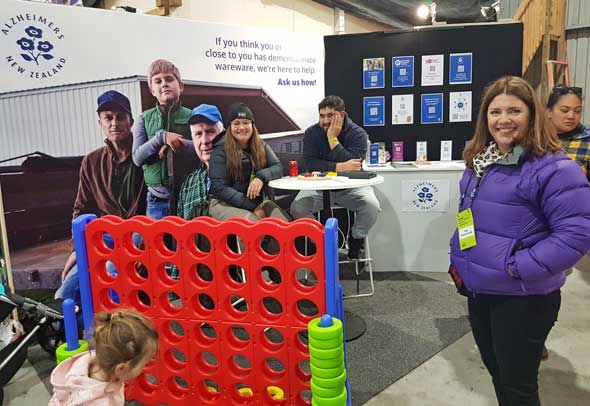 Pictured above: Alzheimers NZ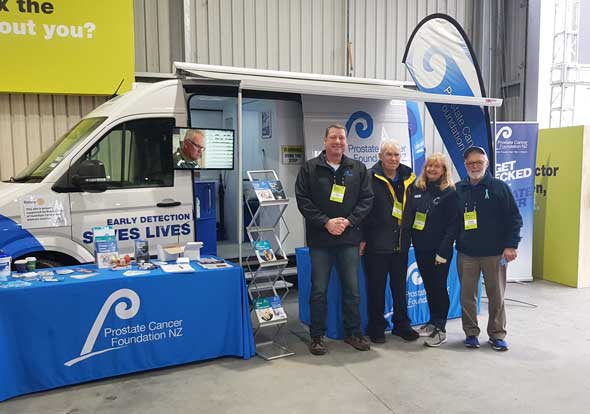 Pictured above: Prostate Cancer Foundation NZ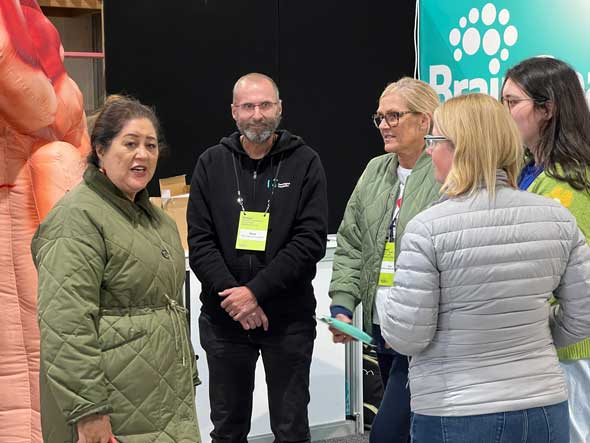 Pictured above: Dame Cindy Kiro, Governor-General of New Zealand, and patron of Fieldays, talking to the team at Neurological foundation, of which she is also patron.
Pictured above: Mark Eager, chief executive, Mobile Health assists the Youth Intact beer goggle activity outside on the front stage of the Heallth Hub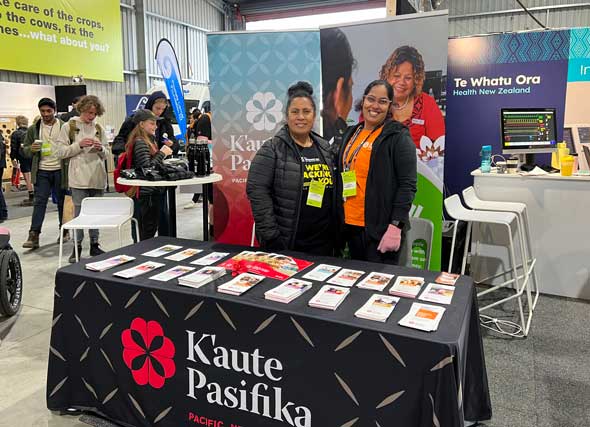 Pictured above: K'aute Pasifika