Day Surgery
Mobile Health provides low risk elective day surgery in rural communities that do not have local access to a full operating theatre. Elective day surgery is scheduled in advance, where the patient will be able to return home the same day following the procedure.
Patient Eligibility and Referral Process
Patients who may require surgery will first be referred by their GP (or primary care provider) to their local Te Whatu Ora – Health New Zealand regional hospital to be assessed by a specialist. They will determine if a patient requires surgery, how much they will benefit from treatment compared to other people, and given available resources, if surgery can be provided within four months. If a patient is accepted they will be added to the Te Whatu Ora – Health New Zealand district waiting list.
If the patient lives in a region where the mobile surgical unit visits, depending on the schedule, specialty and procedure required, they may be offered the opportunity to have their procedure onboard the surgical unit.
Cost for Patients
The service is part of the public health system and is available to eligible patients at no cost.
Core funding for surgical unit is provided by the Manatū Hauora Ministry of Health, and the cost of local staff and support services are met by Te Whatu Ora – Health New Zealand regional hospitals.
Surgical Specialties
We provide a wide range of surgical specialties including:
General surgery
Gynaecology
Orthopaedics
Endoscopy
Dental Surgery
Plastic Surgery
Patient Selection Criteria
The mobile surgical unit will only accept patients who meet the following patient selection criteria:
'primarily normal healthy' (ASA I)
'mild systemic disease' (ASA II)
Aged 3 years and above
Have a BMI <35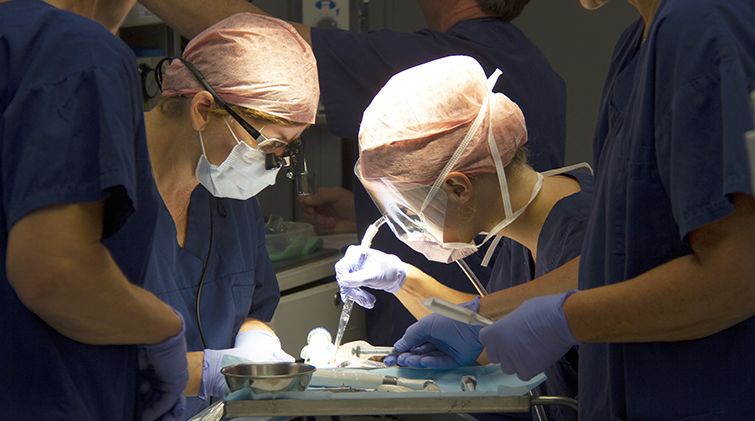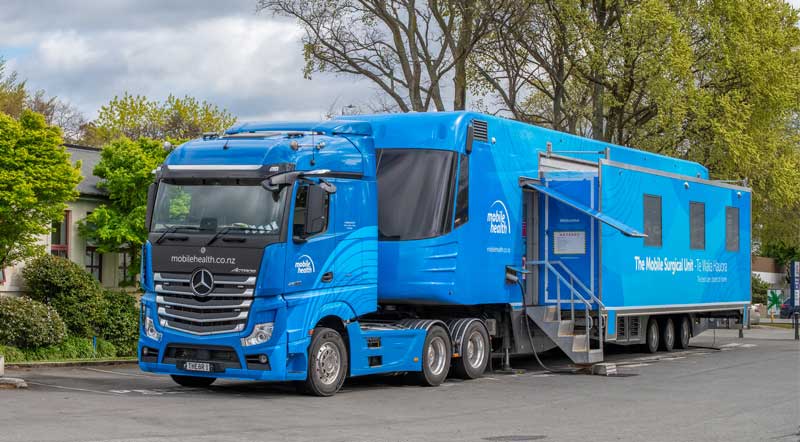 Common Day Surgery Procedures
The service completes low risk procedures, which are relatively simple procedures in each speciality.
Click on the categories below to view common procedures:
General Surgery
Inguinal Hernia (Open & Lap)
Umbilical Hernia
Epigastric Hernia
Lipoma
Haemorrhoidectomy
Dental
Paediatric dental
Wisdoms (If meet wait list criteria)
ENT (ear, nose, throat)
Excision of facial lesions (lumps and bumps)
Gynaecology
Dilatation and curettage
Diagnostic laparoscopy
Hysteroscopy
Laparoscopic sterilisation
Ablation
Polypectomies
Insertion of mirenas under GA
Plastic Surgery
Dupuytrens repair
Lipoma excision
Naevus excision
Revision scars
Nipple reconstruction
Orthopaedics
Carpal tunnel under LA
Dupuytrens contractures
Minor amputations (fingers/toes)
Arthroscopy
Trigger finger
Removal K wires
Endoscopy
Colonscopy (not requiring anaesthetist)
Gastroscopy (not requiring anaesthetist)
Endoscopic haemorrhoid banding