service status
We have adjusted our schedule in response to COVID-19. During May we will operate for 2 weeks in Rangiora folowed by 2 weeks in Motueka.
Most education sessions including all webinars will continue.
COVID-19: Update
This page was last updated on Monday 4th May 2020
Kia ora koutou
The last few weeks have tested us all. Thank you to all the front-line health professionals and essential workers who have kept our society moving, we can't thank you enough. We are also very mindful of those negatively impacted by the pandemic. Our thoughts are with you all during this difficult time.
Our mobile surgical unit has made a cuatious return to service from 4th May 2020. Our education, webinar, and telehealth programs continue to operate at full capacity as they have done throughout the shutdown period. Further details below.
Many of our team continue to work from home. Our organisation is by nature mobile, so adaption to our 'new normal' has been very natural. We are here to help, contact us at any time.
Our thoughts are with all those continuing to deliver essential services.
Ngā mihi
Mark Eager
Mobile Health Chief Executive
Mobile Surgical Unit
The mobile surgical unit has commenced operating on Monday 4th May 2020. 
Starting at Rangiora: To minimise any risk associated with regional travel, the unit will initially operate at the Rangiora Health Hub for two weeks between Monday 4th May and Friday 15th May.
Moving to Motueka: The surgical unit will then operate for two weeks at the Jack Inglis Friendship Hospital in Motueka for two weeks between Monday 18th May and Friday 29th May.
Ongoing from June: We are working closely with DHB's to finalise our schedule for June and beyond.
CPD Education
Our CPD education sessions will continue with some small changes. We will liaise with each site liasion to confirm arrangements and to migrate to more accessible internet platforms where required. 
Webinars
Our busy schedule of webinars is now more important than ever so will be expanded to weekly webinars. Many of these topics will specifically focus on COVID-19 issues directly working in the rural health workforce.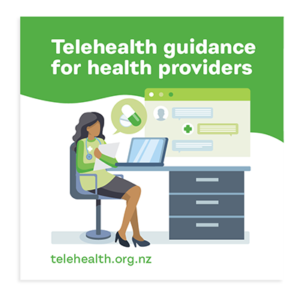 Telehealth
Our telehealth work has significantly expanded. With most health providers moving to a telehealth first model our www.telehealth.org.nz has been very busy supporting health providers adapt to what is a very new service model for many.
We are here to help
Thank you for your support and understanding. Please Contact Us if you require any clarification.