service status
Our mobile surgical unit has stopped operating during the COVID-19 Level 4 Status
Most education sessions includin all webinars continue
COVID-19: Update
This page was last updated on Monday 23rd March 2020
While some of our front line services are suspended, many of our team continue to work from home. Our organisation is by nature mobile, so adaption to our 'new normal' has been very natural. We are here to help, contact us at any time.
Our thoughts are with all those continuing to deliver essential services.
Thank you, Kia Kaha.
Mobile Surgical Unit
Like all other non-essential services the mobile surgical unit has stopped operating during the COVID-19 Level 4 Status. 
We are working with the Ministry of Health to determine if the surgical unit can assist in any way. Hopefully this will not be required and we can recommence our surgical schedule once the status is reduced.
CPD Education
Our CPD education sessions will continue with some small changes. We will liaise with each site liasion to confirm arrangements and to migrate to more accessible internet platforms where required. 
Webinars
Our busy schedule of webinars is now more important than ever so will be expanded to weekly webinars. Many of these topics will specifically focus on COVID-19 issues directly working in the rural health workforce.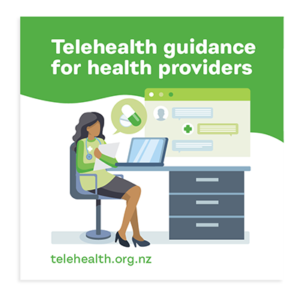 Telehealth
Our telehealth work has significantly expanded. With most health providers moving to a telehealth first model our www.telehealth.org.nz has been very busy supporting health providers adapt to what is a very new service model for many.
We are here to help
Thank you for your support and understanding. Please Contact Us if you require any clarification.