service status
In response to COVID-19 we have implemented a number of aditional precautions, but our daily rural schedule is operating normally.
Most education sessions including all webinars will continue.
COVID-19: Update
This page was last updated on Monday 6th December 2021
Mobile Surgical Unit
As the surgical unit moves throughout New Zealand, we will observe the COVID-19 Protection Framework (traffic lights) and district health board requirements for each area. These requirements will prioritise routine pre-procedure screening of patients to ensure we only treat lower risk of COVID-19 infection patients.
CPD Education
Our CPD education sessions will continue with some small changes. We will liaise with each site liasion to confirm arrangements and to migrate to more accessible internet platforms where required. 
Webinars
Our busy schedule of webinars is now more important than ever so will be expanded to weekly webinars. Many of these topics will specifically focus on COVID-19 issues directly working in the rural health workforce.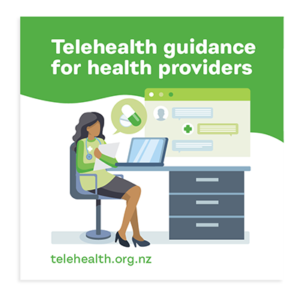 Telehealth
Our telehealth work has significantly expanded. With most health providers moving to a telehealth first model our www.telehealth.org.nz has been very busy supporting health providers adapt to what is a very new service model for many.
We are here to help
Thank you for your support and understanding. Please Contact Us if you require any clarification.